We think that being an HR Generalist is one of the most exciting job because extremely varied, but also one of the most difficult, because of its complexity.
Great news in fact… you are a wonder woman or wonder man! You have the guarantee to never get bored, but from time to time, don't you think it would be great to have some assistance?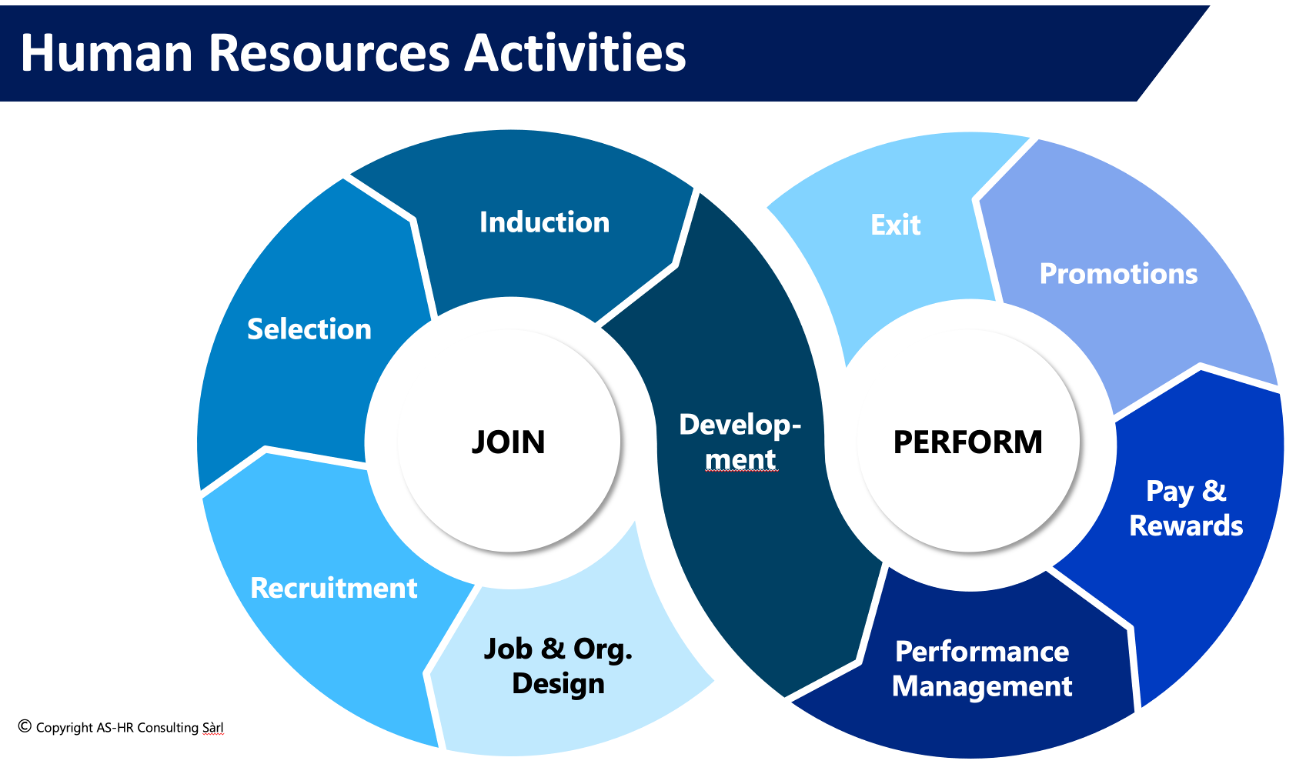 You need to plan in advance the resources you will need, anticipate the departure, forecast the incoming hires, manage the competencies and the expertise you need, while the organizational, technological and economical environments are constantly changing?
You also have the mission to spot and recruit the best talents in the market, at the best price, in coherence with the culture and the values of the company, with strong leadership, and all this should have been done yesterday already?
You job consists also to put all the necessary measures to retain those talents, make sure they are fully motivated, well paid and developed, evaluated positively, and constantly trained, promoted and recognized?
Of course, the company is expecting that you are a strategic Business Partner, always anticipating challenges, with a vision for the future of the function, with constantly new relevant ideas… while at the same time, you need to make sure that the payroll is running smoothly, that you manage at best the conflict you have, and still be available any time to motivate your teams?
Votre titre va ici
Your content goes here. Edit or remove this text inline or in the module Content settings. You can also style every aspect of this content in the module Design settings and even apply custom CSS to this text in the module Advanced settings.
HR Vision & Strategy
Your business is changing strategy, and you wonder how this will impact your HR Strategy?
You want to build an HR Vision and Strategy with you team?
You are not clear how to structure your HR Vision, Mission, and Strategy?
A workshop with your team is necessary to clarify future priorities?
Audits
You need an external eye to benchmark your HR processes?
You want a structured approach to review the efficiency of part or the entire HR function?
You need to move to an HRIS system, and you're unsure where to start and how to do it?
Part of a continuous improvement plan, the business is asking you to organize a satisfaction survey?
Merger & Acquisition
You need additional expertise for an HR due diligence?
You are planning a spin-off, and you will need to separate to mother organization from the other one?
You need additional resources to help you integrate a company just being acquired?
You welcome a project manager that will guide you through the integration of two different salary structures and HR processes?
Restructuring
Before cutting jobs, you want to make sure you have thought about all other potential options?
You want to put in place a state-of-the-art restructuring process to treat people in the fairest way?
You need to put together a social plan?
You want to be very professional but also extremely efficient in executing a restructuring plan?
Rationalizations
Your performance evaluation process is taking too much time and does not bring the expected results?
You are very often late with your salary review process?
Managing your talents globally is very difficult and not very reliable?
You are not sure if you should use online tools to make your processes more efficient?
We are completely dedicated to assisting our clients, within all areas of Compensation & Benefits, locally and internationally.
Equal Salary

Analysis & Verification
With our expertise as expert in equal salary practices, we can help you comply with the new Equality Law requirements, and beyond.